There is no feeling like the excitement of interior design trends and new waves in the decorating space. However, the downside of some trends, as we know all too well, is that some can come to feel flat and dated much quicker than we might have anticipated. 
A home that is 'dated' is not one we aspire to create, far from it. One that is timeless in design works in all seasons, ages well, and is flexible enough to take glimmers of new trends in its stride, carrying them with grace until perhaps returning to their original and classic home decor. 
Creating said dream space might not come as naturally to everyone, so we caught up with interior designers to see what they recommend, and how they go about creating spaces that never date.
How to design a home that never dates
A home that doesn't date isn't necessarily trapped in a time warp, far from it. 'The key to creating a timeless design scheme that will provide longevity is building flexibility in from the outset and avoiding trends,' says Ashley Kruger, Interior Designer at StudioMorey, London. It is more about incorporating craftsmanship in your interior design scheme, whether you lean into modern or more traditional decorating ideas. Here is what to focus on for a home that has effortless elegance and eternal design appeal around every corner.
Ashley Kruger is an Interior Designer at StudioMorey. Originally from South Africa, her journey into the world of design was born out of a profound love for transforming spaces into warm, inviting, and truly homely environments. StudioMorey launched in 2022 and is MoreySmith's dedicated residential practice. Its focus is solely on the creation of inspiring homes for private clients, super-prime developers and boutique hotels.
1. Start with a consistent architectural style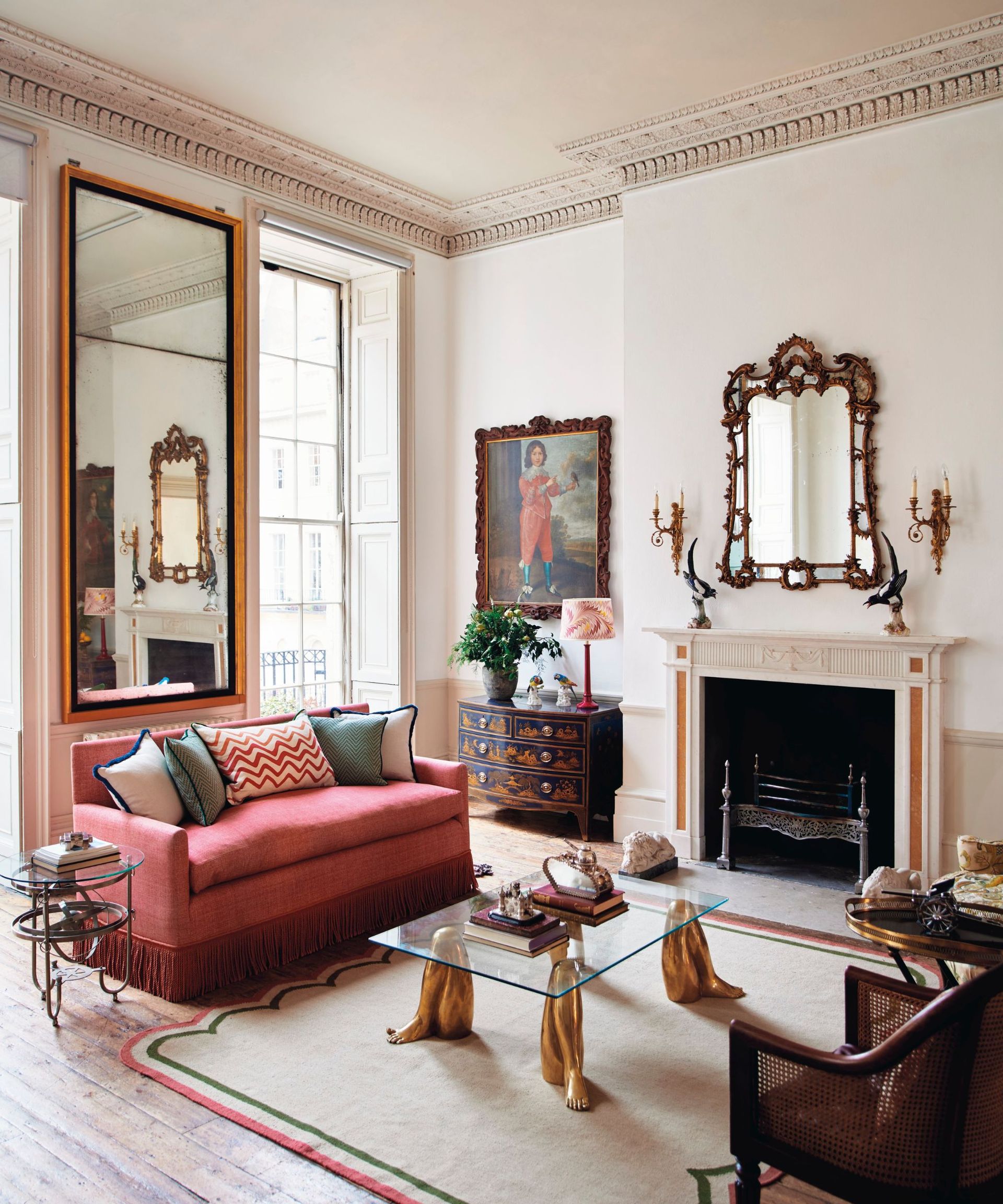 Selecting timeless pieces, surface treatments, wall coverings – which we will discuss – and anything that could be classed as a little more temporary is one thing, but if you are planning a remodel, ensuring consistency when building your original design is crucial. Get the bones of your home right, and the rest is likely to come together more naturally. 
'If the tenets of time-tested and classical proportions, spatial layouts, and design details are respected, then a new home design will be timeless,' says Diana Melichar, President of Melichar Architects.
'Those design principles are constants and don't change, and homeowners feel comfortable in these spaces. Interior decorating ideas might change with owner preferences, but the bones of the home should remain timeless.' 
The key is in being consistent, and this is far easier done early on in planning your home: 'Actually, every older home has a "date", but that's not always that bad if the architectural style is consistent. When adding to or changing the home, it's important to understand the language of the original home's architecture and design, and be consistent with any new work. Then renovations will appear seamless, and will flow with ease and grace.'
Diana, a registered architect and licensed interior designer, is a bit of a unicorn in her field. According to the American Institute of Architects, only 17% of registered architects are women, and even fewer are business owners like Diana. (More than half the architects on her staff are women as well.)
But what really makes Diana interesting is her diverse background. She has worked on a range of residential and commercial projects, designing and renovating everything from modest homes to mansions and a wide spectrum of commercial properties. Commercial projects include a Ferrari dealership and several train stations.
Diana and her team relish unusual design challenges—such as designing a recording studio that not only meets the most advanced acoustical and technical standards, but is so beautiful and tranquil, it inspires the musicians working there.
And building a new, modern Winstrust banks that blend in perfectly with their settings, by taking design cues from surrounding buildings and using local aged brickwork.
In fact, one of Diana's specialties is preservation—bringing old, outdated buildings up to modern standards, while protecting their historic qualities. She served on Highland Park's Preservation Commission for five years as well as Ragdale's Renovation Task Force.
Diana is active in her community and is an advocate for climate action and green energy. She has won numerous awards for her work, including for new construction, preservation, restoration and adaptive reuse.
2. Use colors that 'provide a versatile backdrop'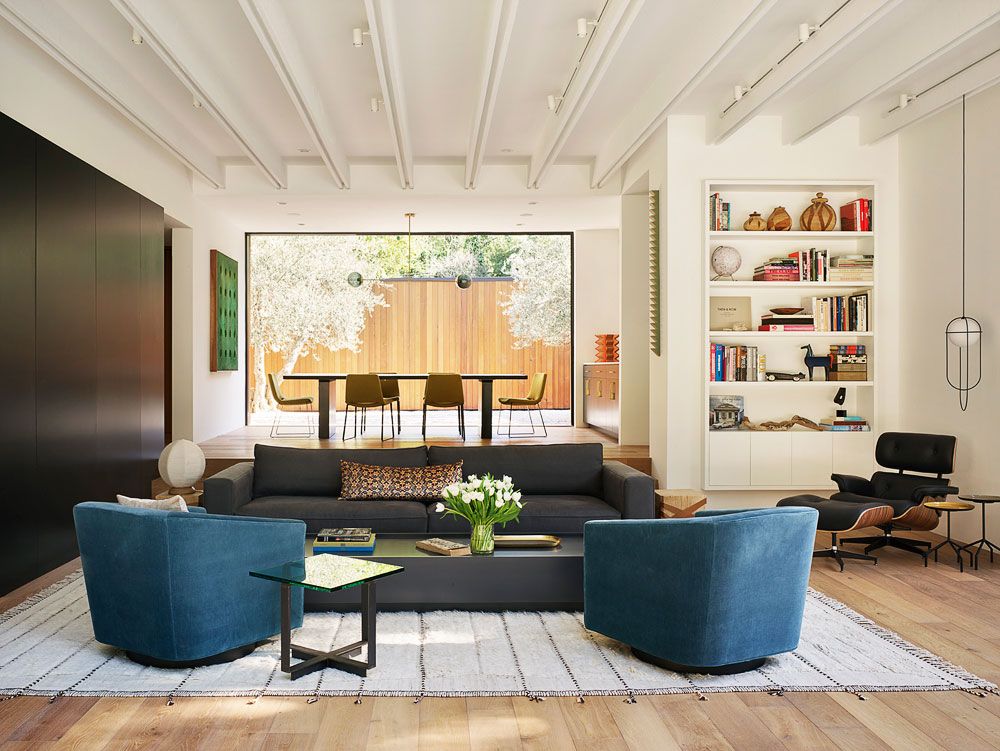 Color is defining in a home, and to give a space timeless appeal, co-founders of Studio Gutow,  Lisa Berman and Melissa Rohani, recommend a predominantly neutral color palette, as well as some more pigmented colors that will complement and enhance a range of home decor.
'Timeless colors like white, cream, gray, and soft shades of blue or green provide a versatile backdrop that can easily adapt to different styles and eras,' they say. Whether you are painting the walls of your living room or looking for a new piece of accent furniture, consider finishes on permanent objects that can adapt to more fleeting decor in your home for a space that feels fresh and graciously experienced, as opposed to stuck in a spent era. 
Kruger further notes how a timeless color scheme leaves more room to adorn the room with brighter detail: 'Neutral and classic color schemes provide the perfect foundation to experiment with art, soft furnishings and stand out design pieces which means you won't have to go through extensive refurbishments to easily change the look and feel of a space.'
Co-founded by Melissa Rohani and Lisa Berman, Studio Gutow officially launched in January 2022, following the successful completion of their remarkable 3-year Emerald Bay project. What followed was years of collaboration on projects up and down the California Coast. Lisa's passion for design comes from her childhood years which her father, an avid collector, formed. Melissa's drive for interior design comes from her years as an antique dealer. Their partnership is driven by an innate understanding of where their sensibilities intersect and where they diverge, leveraging each to create a balanced aesthetic. Studio Gutow was born from a mutual love of textiles, contemporary art, and modern and antique furniture; their latest discoveries deliver an elevated richness to every project. Fusing a modern approach with traditional design, Studio Gutow creates living spaces that are collected, personal, and above all, beautiful. 
3. 'Prioritize Authentic Materials'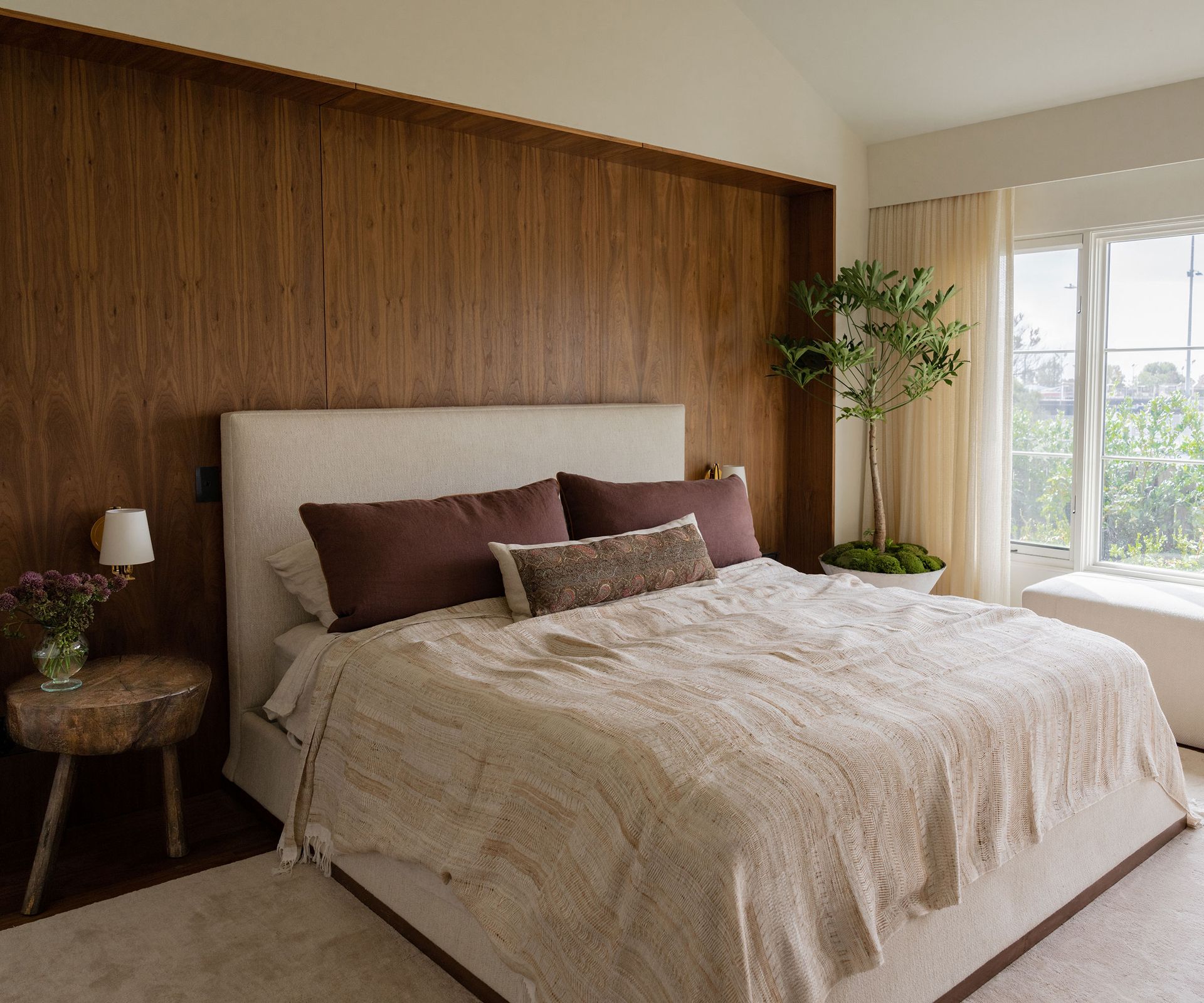 There is nothing more beautiful and telling of a home's history than well-aged furniture. Good design and sound materials make not just for a charming aesthetic but one that will stay with you for a long time.
'Opt for enduring materials like western cedar, oak, concrete, glass, and terrazzo. These choices imbue spaces with a timeless warmth that transcends passing trends,' David Thompson, AIA Principal and Founder of Assembledge+ tells H&G.
Even soft furnishings, drapes and bedlinen can enhance the timelessness of a space as we can see in the bedroom above created by Berman and Rohani. 'Incorporate wood, stone, and natural textures such as plaster and linen. These materials have an enduring appeal and bring a sense of warmth and timelessness to a space,' say the co-founders of Studio Gutow.
Since its inception, Assembledge+ has steadfastly pursued an architectural vision rooted in a dedication to collaborative efforts and craftsmanship. Founded and spearheaded by David Thompson, AIA, the name Assembledge+ was purposefully chosen to encapsulate the firm's zeal for "assembling" the often-intricate components of the design process.
The creation of lasting environments, developed with a sense of responsibility, stands as a defining aspect of the firm's design ethos. This is achieved through the implementation of sustainable strategies, the crafting of adaptable sequences of highly functional enclosed and open spaces, and the dissolution of boundaries between interior and exterior realms.
4. 'Elevate craftsmanship'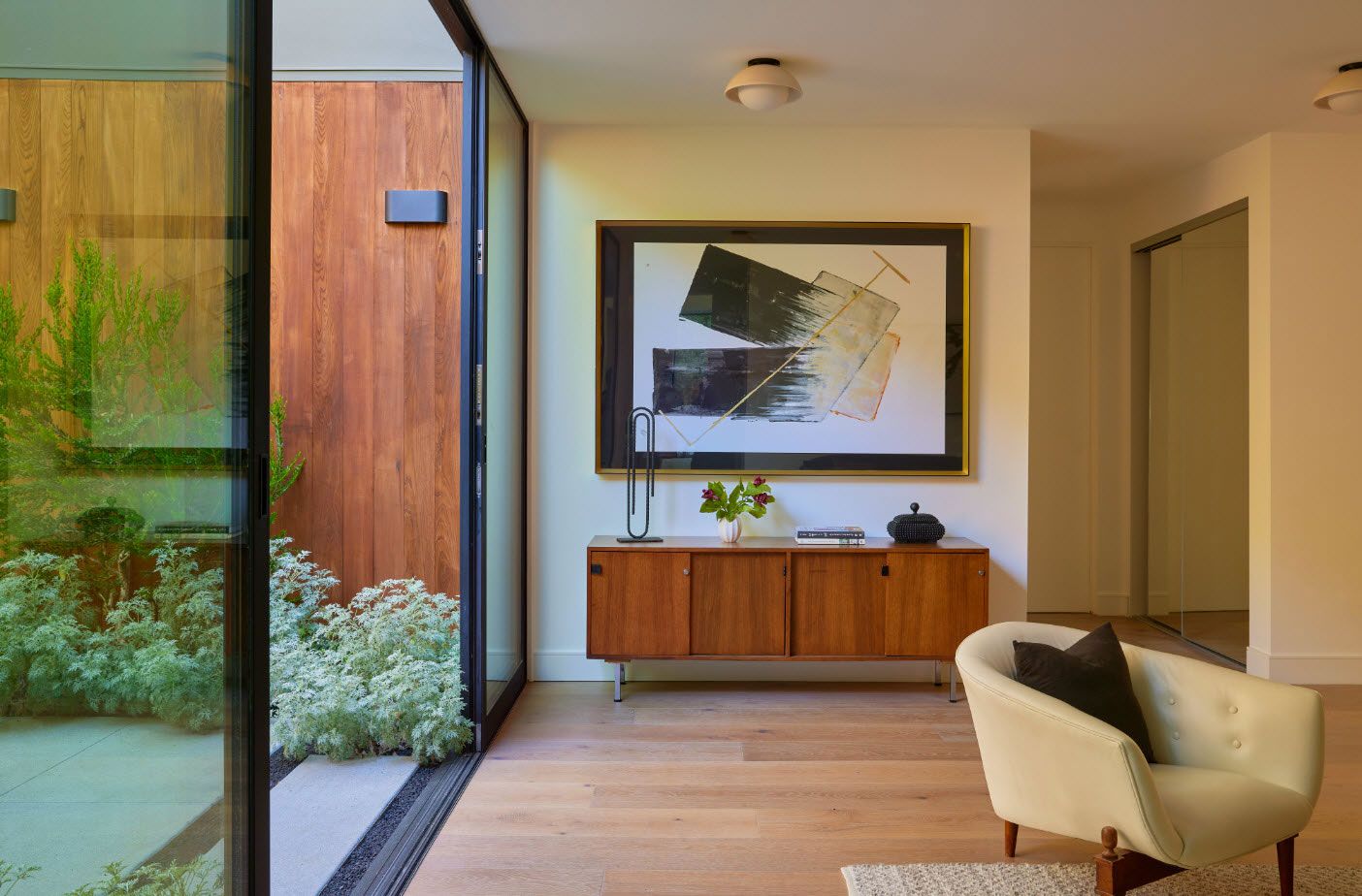 Detail always delivers and by favoring furniture pieces that come with a level of craftsmanship that you wouldn't find (easily) elsewhere else will give an authentic and stylish finish to your home. 'Meticulous attention to craftsmanship can significantly elevate the overall design and ambiance of a space,' says Thompson. 
Look to antiques that are rich in history to add character and bring more of a design story to your space. 'Paying special attention to details such as corners and material junctions provides opportunities for exquisite reveals, enhancing the overall quality of the space,' adds Thompson.
There is much that can be said for taking a 'quality over quantity' approach to decorating your home, 'Invest in high-quality, well-crafted furniture and fixtures. These items are more likely to withstand the test of time and changing interior design trends,' say Rohani and Berman. 
Investing in well-crafted pieces will kindly capture a moment in time, all whilst adding valuable function to your surroundings. Choose wisely and pieces could last for generations: 'Investing in high-quality furniture pieces will also equip you with a core range of furniture that will last for years to come, and will form the basis of any design scheme. When purchasing large furniture pieces, look for good quality natural materials, such as timber, oak and stone, as they are naturally hardwearing and will stand the test of time,' says Kruger.
5. Design for harmony and flexibility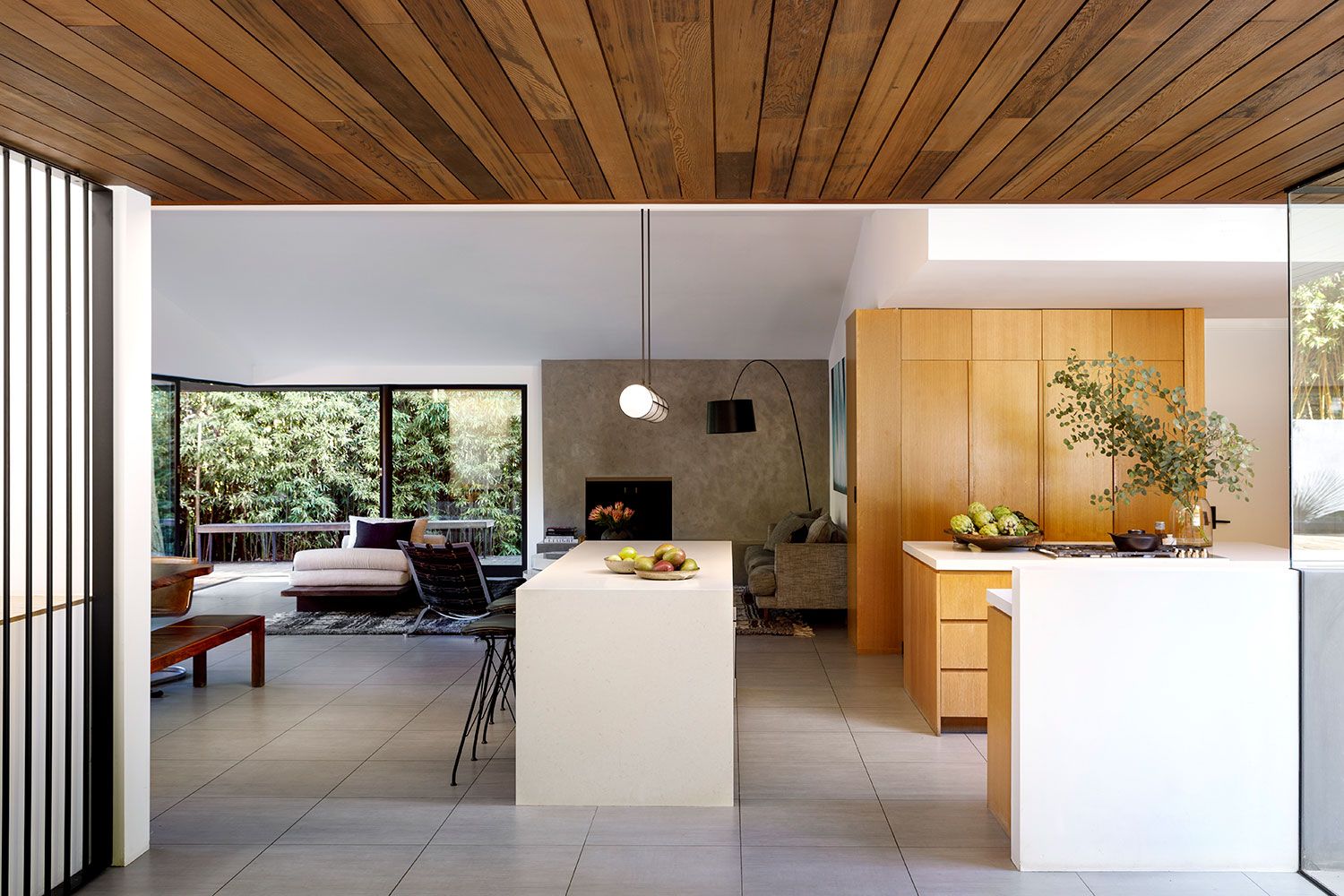 Thompson highlights how designing for more clarity will give a home more timeless appeal: 'Incorporate clean lines to establish spaces that feel open and harmonious. By distilling the design to its essential core, you can discern what truly deserves emphasis and what can be streamlined for a more refined aesthetic.' Choosing an open-plan space might make it easier to edit your design throughout the years too. An open-plan living room might have more room to grow than one that is closed and not designed with flexibility in mind.
FAQ
What decorating styles could make your home look dated?
With age comes wisdom, and beauty, a home can grow older graciously, there is no doubt about this. Following fleeting 'trends' isn't recommended, especially not in numbers. 
'Avoid decorating your entire home with current trends. While it's fine to incorporate a trendy element here or there, overdoing it can quickly make your space look dated,' say co-founders of Studio Gutow. Bold patterns and 'kitschy objects' they mention as particularly susceptible to looking dated.
Having particularly prominent themes running through your home may risk looking a little tired over time. 'Themes that are too specific or niche may not stand the test of time. For example, avoid themed rooms that rely on pop culture references.
'Ornate or heavily decorated furnishings can fall out of favor more quickly. Stick to simpler, more timeless pieces.' 
Instead, look to quality and simplicity. It is about pairing back to basics from which you can gently adorn your space in a more timeless fashion: 'Clean lines and simple classic architectural details are less likely to go out of style. Avoid ornate or overly decorative elements that can quickly become dated,' they add.  
Which rooms are best suited to a more timeless look?
Most rooms will be easy to give a more classic finish. It might be more a case of which spaces you should give priority to in designing and decorating as such:
'The living room is often a central gathering space, making it ideal for a timeless look. Choose neutral and organic looking upholstery, classic furniture, and a simple layered color palette,' recommend co-founders of Studio Gutow.
'Kitchens with clean designs and high-quality materials tend to age well. Classic materials like marble or quartzite countertops and backsplashes offer timeless appeal.'
Pay particular attention to built-in features and architectural details like wall coverings and fixtures: 'Opt for a clean and classic look in bathrooms with neutral tiles, simple fixtures, and a classic color scheme.'
Bedrooms in particular might benefit from a neutral color scheme through the space for a serene and timeless atmosphere they share with us. Choose quality bedding and classic furniture for the best effect.
How else can you make your space more timeless?
Timeless does not mean lacking in personality. Kruger encourages us to incorporate art and beautiful objects for design interest that will still last:
'To create a layered and textured design, look out for unique pieces of art, photography, or objects that aren't readily available on the high street.'
You also want to focus on creating cohesion not just in individual rooms, but throughout your home as a whole. This can be achieved through color choice or even incorporating similar textures and finishes: 'When bringing together furniture and artisan pieces, reference similar colors, textures, and patterns to create a consistent theme across rooms without limiting yourself to a single color palette.'
A final recommendation from Kruger is to favor what feels good for your soul and the space. Greenery gives effortless energy to indoor spaces, so inviting even just a little into your home can make for a calm environment that will have timeless appeal:
'In any design scheme, we prioritize timeless design principles, such as biophilia, which put wellbeing first. Features such as planting and natural light have been proven to decrease stress and help to create serene environments that won't date over time,'
---
Though we are thoughtful in our design purchases, decorating our homes for more flexibility in the future is a key take away from our designers for a more timeless space. Lean towards a curated blank canvas, one that is open to design opportunities, and your home should sustain its innate appeal, effortlessly.